Date: January 21-22, 2012
Location: Grinnell College (Grinnell, IA)
Fee: $50/person, $45/person for groups of 5+ registering together (includes clinic, Saturday lunch, VC Ultimate hat, and housing)
Email: contactus (at) withoutlimitsultimate dot com
Without Limits and the Grinnell College Sticky Tongue Frogs are proud to present an exciting playing and development opportunity this winter.  It is specifically geared toward captains, team leaders, and future team leaders.  The event is open to both women's AND open ultimate players, but will be specifically geared toward college teams and young club teams.  Coaches at this clinic will include players from elite club teams St. Louis RevoLOUtion, Madison Club, Chicago Nemesis, and Molly Brown (Denver / Boulder).
Please fill out the form at the bottom of this page to register for the event.  Your registration will not be confirmed until payment is received– payment info will be emailed to you upon submission of this form. Please note that no refunds will be issued after December 31, 2011.

What is included in your registration fee:
- Two days of indoors on-field and classroom training from some of the best players in the Midwest
Learn:
* Skills and drills
* How to TEACH these skills and drills
* Best practices for strength and conditioning
* Leadership skills on and off the field
* Best practices for recruiting and building a program
- Prizes from a variety of sponsors
- Opportunities to meet and network with leaders from around the Midwest and beyond
- Saturday lunch
- VC Ultimate hat
- Free housing with local players
Instructors
Michelle Ng (Molly Brown)- Michelle currently plays for Molly Brown, and is a former captain of Texas Showdown, Bay Area Slackjaw, University of Texas Melee, and the UC Berkeley Pie Queens.  She was a Callahan Top 5 finisher in 2006, an All-Region selection in 2008, and won the Kathy Pufahl Award in 2010.
Robyn Fennig (RevoLOUtion / University of Iowa B coach)- Robyn coaches Iowa-B and was a key part of Iowa's run at last year's College Nationals.  She played for RevoLOUtion this past season, and has played on other top-tier Midwest teams such as Drag 'N Thrust and University of Wisconsin-Eau Claire Sol.  Over the past few years, Robyn has spearheaded numerous clinics and playing opportunities in the Midwest, with a focus on growing women's ultimate.
Mikey Lun (Madison Club / University of Iowa coach)- Mikey coaches Saucy Nancy and led them to a Quarterfinals appearance at last year's College Championships.  He played with Madison Club this past clubseason, leading them to the Quarterfinals as well.  He is a former Iowa State player, and has also played with top mixed team CLX.  He is an expert in ultimate-specific training, and brings with him a breadth and depth of playing experience, as well as coaching and growing successful teams and programs.
Meagan Brown (Nemesis / Loyola University coach)- Meagan started and captained the Boston College women's team in 2006, and helped lay the foundation for a program that now boasts both an A team and a B team.  Meagan coached University of Illinois- Chicago for two seasons, and now plays for Nemesis and coaches Loyola University.  She is a USA Ultimate Level I Certified Coach.
Ryan Nation (University of Iowa coach)- Ryan played for University of Iowa from 1995-1999, qualifying for College Nationals twice and helping re-build the team after a large group of players graduated in 1994. He is also a two-time National Club Champion with the Santa Barbara Condors. Last season, he helped coach University of Iowa IHUC to a 3rd place finish at College Nationals.
Naomi Warren- Naomi played for Wellesley College from 2000-2002, captaining the team her last year.  She has played for a number of Nationals Qualifiers at the club level including 3 Martini Lunch, Overhaul, and and RevoLOUtion, and also coached University of Michigan Flywheel to a Nationals Finals appearance last year.  She is the current coach of Washington University WUWU.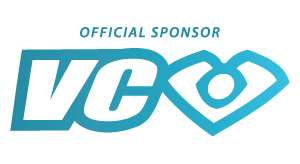 ---