Manual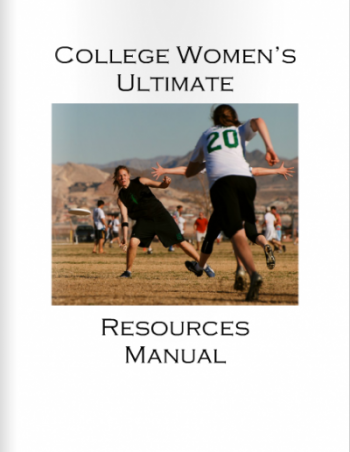 Women's College Ultimate Resources Manual
Click here for the PDF version.
Videos
Michael Lawler has created a series of videos analyzing footage from the past couple of years and utilizing them as teaching moments.  These are a fantastic resource.  A huge thank you to Tross for sharing them with us!
Ultimate Canada Conference
Michelle had the opportunity to present on women's ultimate development at the 2013 Ultimate Canada Conference.  Click here for the PDF version of her slides.
Female Player Survey Report
In Summer 2013, Without Limits set out to find out what female players think about the current state of ultimate and what needs to be done to get more women playing.  This report contains a summary of the results, as well as some analysis and recommendations.
---